Full Stack Developer @Bonjour
Description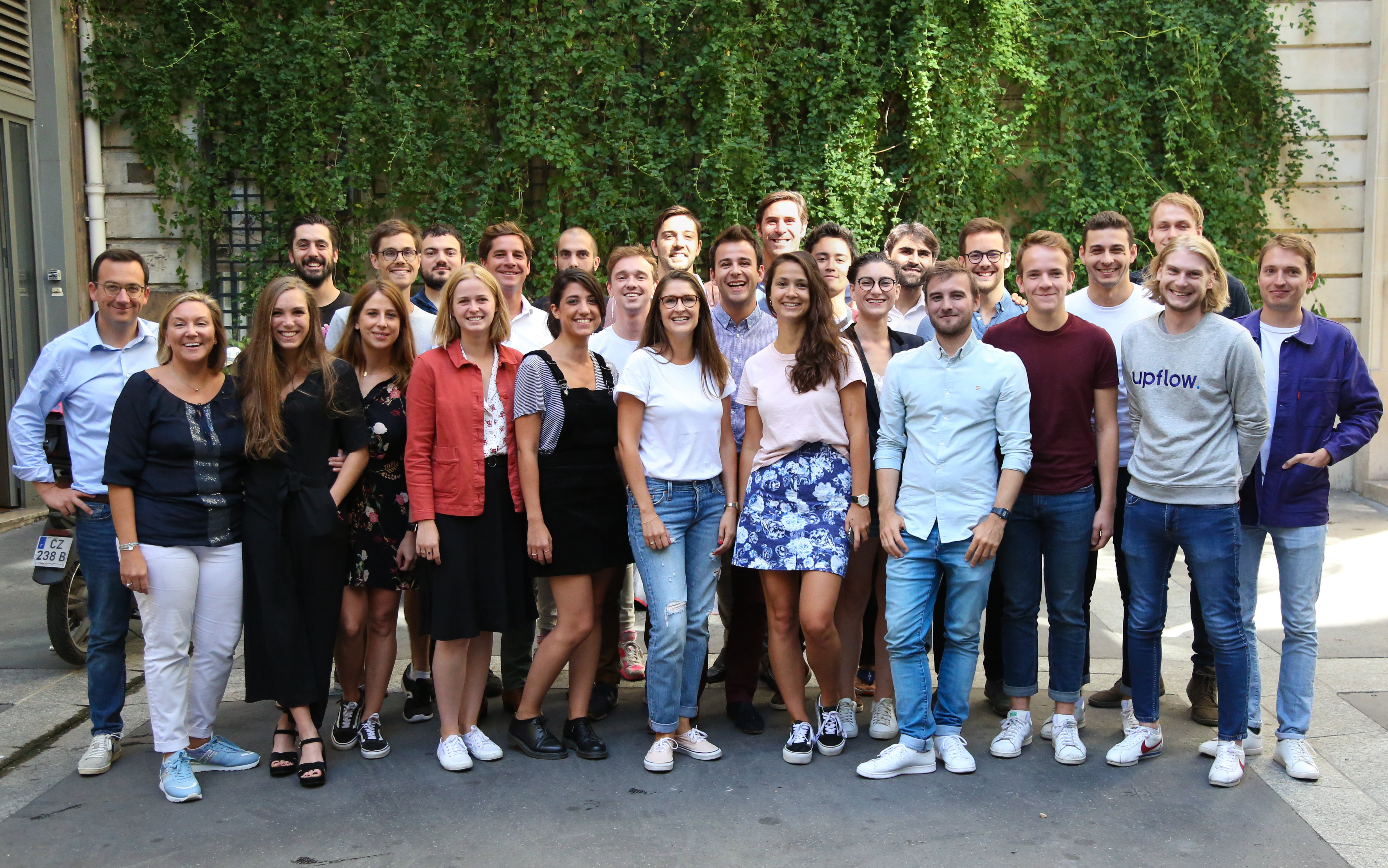 eFounders is a startup Studio.
Together with entrepreneurs, we turn unique ideas into successful companies.
Our motto? We build the future of work!
What we live for? We unleash the entrepreneurial potential of our founders!
Our pride? The 500+ employees across the world who currently work in a startup which started out as a simple mockup right here at eFounders.
Our companies? Mailjet • Textmaster • Mention • Front • Aircall • Hivy • Spendesk • Illustrio • Forest • Slite • Station • Upflow • Equify • Briq
About Bonjour
Bonjour.io is the next company launched by eFounders, it will revolutionize Sales.
The professional world is becoming more and more remote and that's especially true for the Sales teams: the growth of Inside Sales teams outpaces significantly the traditional Field Sales.
Bonjour.io aims at making Inside Sales teams lives better and more efficient by providing them a fully fledged Sales Engagement Platform that will help them build trustful relationships with their prospect.
Us
The project just started and there's currently just the 2 founders on the team: the CTO and the CEO. We both have a solid experience in the B2B SaaS space and we have high ambition for Bonjour.io: be a global leader in the Sales Software industry, be a company that allow people to thrive.
We're building the core team now: we'll hire 10 people in the next 12 months. We expect each of those to have an important impact both on work delivered and on shaping the culture of the company.
Bonjour.io is accelerated in the very stimulating environment of eFounders and benefits from its methodology, its core team and the proximity with the people of the other companies accelerated.
Our Stack
Frontend: Electron, React
API: GraphQL, Rest (Level 3)
Video: WebRTC
Backend - Business Logic: Symfony 4 & API Platform
Backend - Realtime: Go? NodeJS? (To be defined with the team)
CI/CD: CircleCI, PlatformSH
What you will do
Lead your projects from concept to completion.
Learn from customers feedbacks and choose which feature to focus on.
Build and improve code across the entire stack. Quality is not a tradeoff!
Contribute to building our engineering team: participate in technical reviews, architecture, design systems...
Requirements
You
You're a team player, a problem solver and a product builder.
You have 2+ years experience working with full-stack web apps.
You're knowledgeable about modern PHP/JS development methodology, process, and tooling
Bonus: 🎤Speaker? </> Open Source contributions or projects?
Benefits
A challenging work experience building a product and a team from scratch with the ambition to become the worldwide leader.
Strong technical culture.
Competitive salary.
Latest Macbook pro + 28" 4K screen
Lovely offices located in the heart of the Parisian startup ecosystem.
Free lunch delivered at work every day by Frichti or Nestor.
Upload your photo
Please provide an image in PNG, JPG or JPEG format.