Full Stack Developer (Javascript) 🔧 @ Briq 🚀
Description
Have you ever wanted to spread the love while coding? ❤️


Briq wants to bring happiness at work to every company.
Here's a (funny) picture of the effect Briq can have on people: (that, or beers at a hackathon)
With Briq, companies have an app to deliver the best happiness experience to employees so they can be more engaged and productive.

We already have famous French companies as customers (AB Tasty, Usine, Station F, Alkemics,... ) and we're growing quickly 🚀 We also need to make sure we build the best product to support our ambitious mission 🛠️
That's why we're looking for our next developer.

What we offer:

Join a promising startup
Learn by collaborating with the Briq team and eFounders. This means working with a team with a huge level of bad jokes 🦄 🍪 🎈 👾 (not joking!)
Immersing yourself in the startup creation process
Here is a (slightly less funny) picture of the people behind Briq: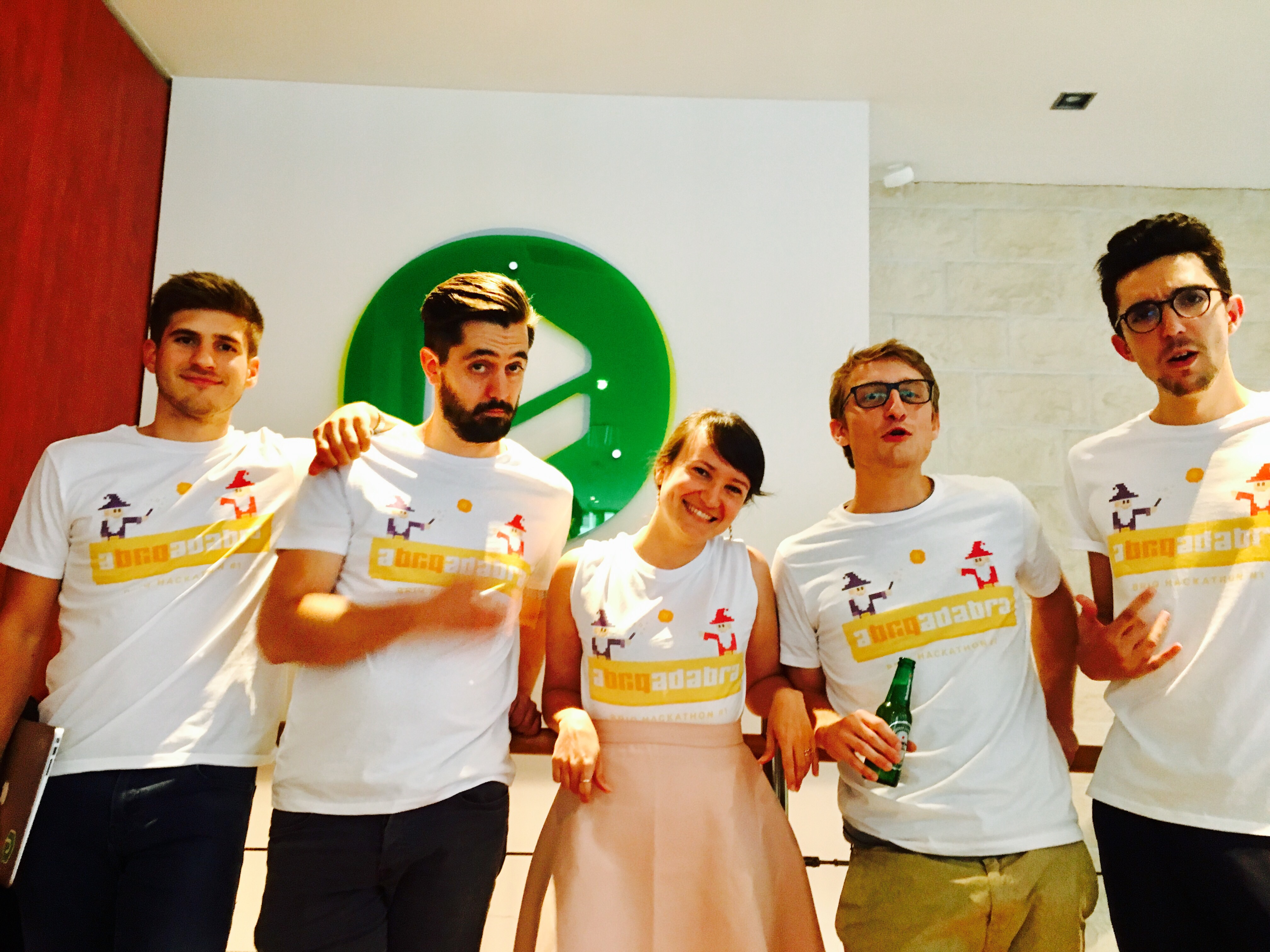 In a team of happy hustlers, you will:

Get a central role in the exciting early stage of our company
Participate in the creation of our platform and all our apps
Take ownership of the timing and quality of the features and the code you deliver
Requirements
Experience in developing, releasing, and maintaining web applications
Full-stack technology experience (front- and back-end)
Deep knowledge of JS language and frameworks and understanding of web frameworks (Javascript, PHP, Ruby, Python, etc.)
Deep understanding of database structures, theories, principles, and best practices
A love of well-crafted products, and a big crush for developing great user experience
Contribution to open-source projects are nice to show off a little
Good point if you like belgian beers ! (Although the team is not totally aligned on this matter 🍺)
We are looking for hungry devs who care deeply about their craft, who like to work as a team and who pick the right tool for the job not because of fancy and shiny buzzwords but because of proven track record and reasoned arguments.
Working at Briq, you'll have the opportunity to meet great figures of the SaaS industry thanks to our insiders events, participate to internal hackathons where we build a product from scratch in a single stroke!
Benefits
Competitive salary, based on experience
Your development laptop of choice
A fulfilling, challenging work experience 💪🏼
An incredible team of hackers and hustlers ;)
Gifts powered by Briq (inception, right?)
Free lunch by Frichti or Nestor 🍝 everyday at work with the teams
A smorgasbord of snacks 🍫 while you work
Transportation (50%)
Great offices


in the center of Paris (75009), cocooning style, flowery🌴 and lighting working rooms
in the center of Brussels (Ixelles), spacey with an unmatchable view
STILL HERE?
You have to be really motivated! 😁

Just send us your resume or LinkedIn profile with your GitHub or StackOverflow link, and one team member we'll call you ASAP to discuss all those amazing opportunities!
Cheers